Leadership & Staff
Assistant Pastor Michelle Mimms
Minister Michelle Mimms was born and raised in Gladewater, TX where she initially found her first church home at New Life Fellowship Church in 2003. While attending NLFC she became active in the Prison Ministry and also graduated with her Associates Degree in Theology from their spiritual/educational institution. Soon after that she heard from God and a shift occurred in her life which led her to New Beginning Faith Ministry in 2004 which was also located in Gladewater, TX. That same year Minister Mimms accepted her calling to preach the gospel of Jesus Christ. In 2009 she became Associate Minister and in 2010 she was elected and ordained to be the Assistant Pastor of New Beginning Faith Ministry. She also commit to other roles such as the Planning Committee, Pastors Aide, and Board of Directors.
"Currently I am striving to elevate to another dimension in my walk with Christ to reach higher heights and deeper depths. I truly thank God for Blessing me to be a part of this wonderful Ministry and allowing me to see what real Ministry is about."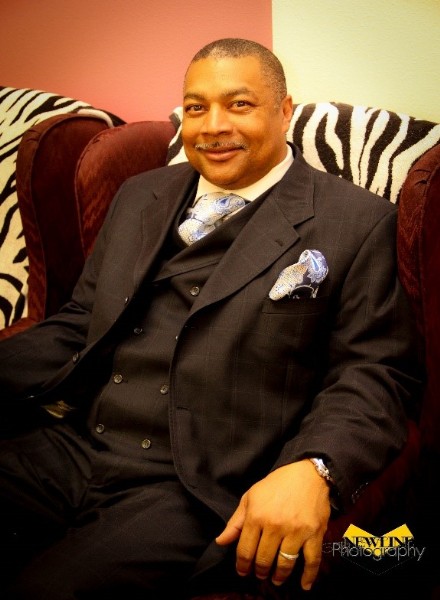 Assistant Pastor Ricki Nelson
Assistant Pastor Ricki Nelson was born in 1966 in Overton Texas, to George Nelson Jr. and Mary Francis Nelson. He was the third child born in a family consisting of three other sibilings. He grew up in the Baptist Faith at New Hope Conglee Baptist Church. In 2007, after being there for 3 months, he accepted his calling as a Minister at Sunshine Missionary Baptist Church in Tyler, Tx. While at Sunshine he attended The Word of Life Bible Institute in which he took several classes in Theology preparing for Ministry. A few years later he was ordained and stayed at Sunshine for 8 additional years. In the midst of his calling and fire for God he met and married Linda Hunt of Longview Tx. Linda Hunt is a younger sister of Pastor Prophetess Gloria Lewis of New Beginning Faith Ministry. They have been married for 1 year as of February 22, 2015. During his last year at Sunshine he attended New Beginning Faith Ministry as a guest preacher for different occasions, and also received teaching in the Five Fold Ministry. In January 2015, God summoned him to move to New Beginning Faith Ministry for a different calling on his life. He is now a faithful member as well as Minster of NBFM, Longview, TX.
Minister Peggy Gibson
Minister Peggy Lynn Gipson was born August 19, 1961, to the late Mary Lorene Reed. In October 2011, she became a member of New Beginning Faith Minister where she accepted her calling to preach the gospel of Jesus Christ under the guidance of Apostle Tony Lee Lewis. In 2011 she was licensed as a minister at NBFM. Minister Gipson has been bless with four children; Fabian Hall, a Retired Veteran; Christopher Hall, who's currently serving in the Navy on active duty; Kendrick Hall and Kamesha Griffin.
" My deepest desire is to be a true servant of the Lord, unwavering in my testamony and faith. As a minister of the Lord, I vow to always be an asset to the ministry devoted to building up God's Kingdom, and once my work is done here on earth; I want to hear the Lord say, " well done, my good and faithful servant'.
If my people, which are called by my name, shall humble themselves, and pray, and seek my face, and turn from their wicked ways; then will I hear from heaven, and will forgive their sin, and will heal their land. Now mine eyes shall be open, and mine ears attent unto the prayer that is made in this place. (2 Chronclies 7:14-15)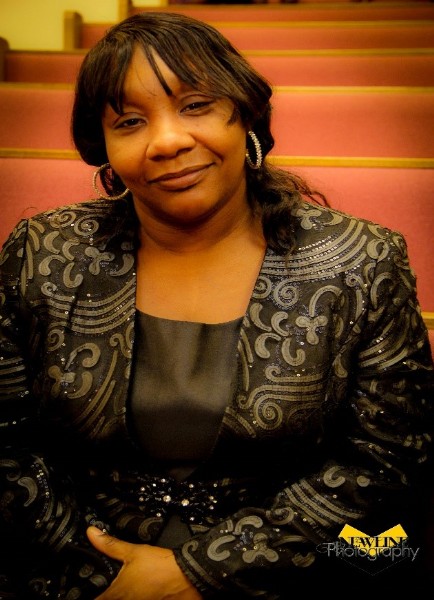 Minister Patricia Williams
Minister Patricia Williams was born August 24, 1967, and raised in the town of Waskom, Texas. Minister Williams accepted her call into the ministry at the age of 33. Her journey began at Center Full Gospel Ministry in Waskon, TX, under the leadership of Dr. Mary Hughes. In 2004, she met an married Neal Williams while attending Paradise Baptist Church in Deadwood, TX, serving under the leadership of Aaron Brown. Several years later, she was lead by the Spirit of God to join New Beginning Faith Ministry, where she was licensed as a minister under Apostle Tony Lewis in 2012.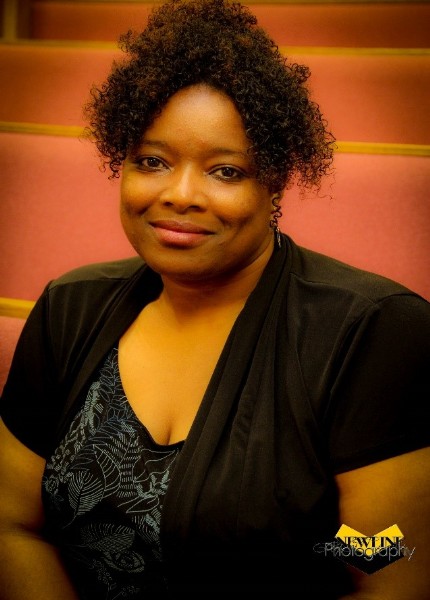 Minister Terra Fletcher
Minister Terra Fletcher was born in Longview Texas, July 6, 1977, the third of four children. She graduated from Longview High School in 1996. Two weeks after graduation she left home to serve our country in the United State Army until 2000. In 2002 she gave her life to Christ in a service at Bethel Temple of Longview. Her first church home was Victory Life Center of Longview where she started to grow in God. Between raising her son, church, and, work she was able to graduate from Kilgore College with a Certificate in Legal Assisting in 2007. She earned an Associate of Arts in General Studies in 2010. Not long after graduating from college she started visiting New Beginning Faith Ministry and late joined in 2011. God called her to preach His Word in 2015 under Apostle Tony Lewis of New Beginning Faith Ministry, were she was licensed as a minister. If you are in the church home God wants you in everything God has placed in you will come you, the journey is not easy but I will enjoy it as I go on my way.

Chief Security Officer- Mr. Lyn Hunt
Ly'dell Hunt known as Lyn was born in 1953 in Woodlawn, Tx, he graduated from Longview High School and attended Vivian Chapel CME Church. After graduation he enlisted in the military and retired after serving 22 years. He was later employed by Banctec Technology where he worked for 15 years, prior to relocationg to Georgia in 2009, where he gained employment with the Law Enforcement Division until retirement in 2014. Shortly after retirement, Lyn relocated back to Longview,TX, where he is currently a member of New Beginning Faith Ministry.
.